top like application for PostgreSQL server activity monitoring
pg_activity is a top-like interface to monitor backends on a PostgreSQL instance in real-time.
Features
Customizable refresh rate.
Optional colors.
Three views : running, waiting and blocking queries.
Sort by PostgreSQL metrics : READ/s, WRITE/s.
Few dependencies. Runs on Python 2.6+.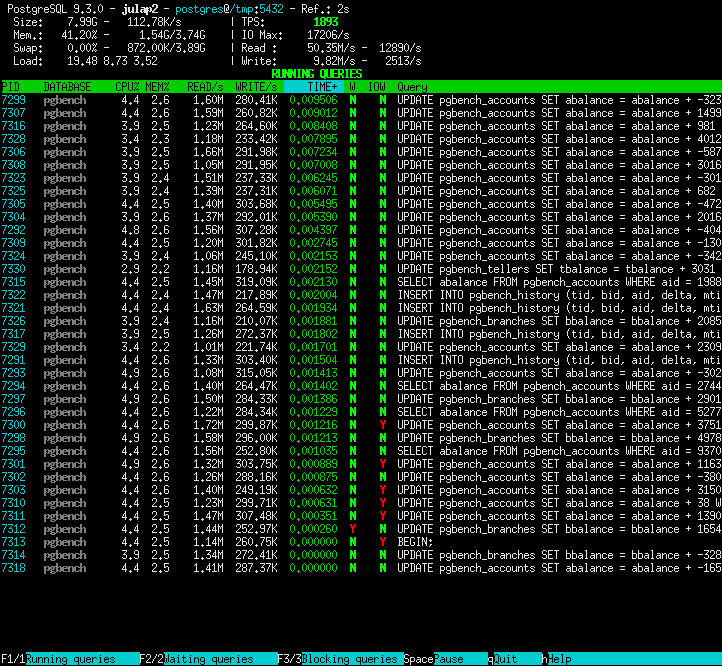 Installation
Install it from PyPI:
$

 pip 

install 

pg_activity

Usage
pg_activity works localy or remotely. In local execution context, to obtain sufficient rights to display system informations, the system user running pg_activity must be the same user running postgresql server (postgres by default), or have more rights like root. Otherwise, pg_activity fallbacks to a degraded mode without displaying system informations. On the same way, PostgreSQL user used to connect to the database must be super-user. ex:
$

 

sudo

 

-u

 postgres pg_activity

Licence
pg_activity is licensed under PostgreSQL license.
Contributors
pg_activity is maintained by the following Dalibo Labs team members, with the contribution of many from the open source community: